NASA Selects Luxembourg's ispace Europe for Sale of Moon Sample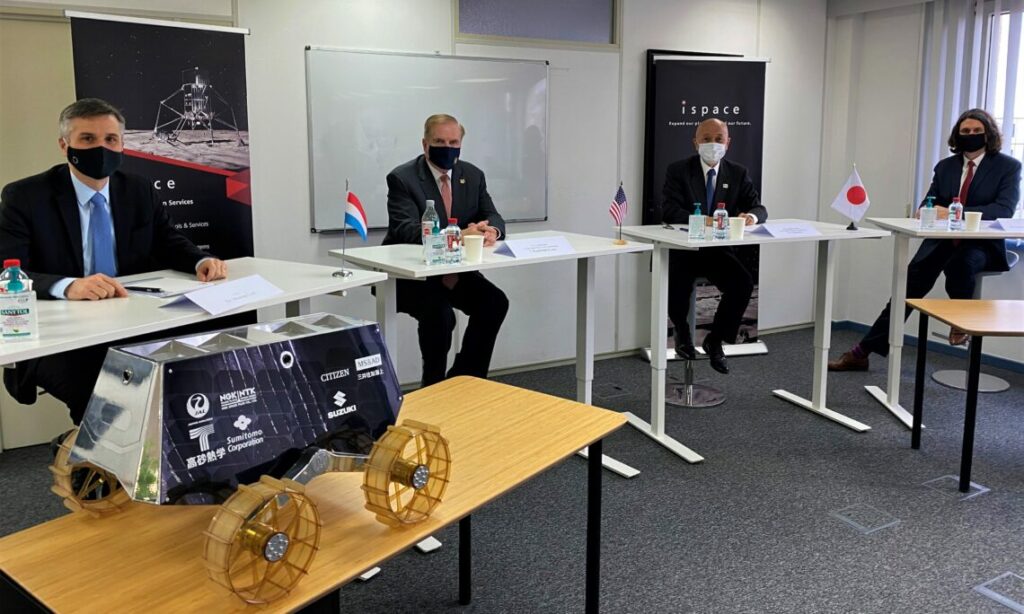 Luxembourg's ispace Europe became Luxembourg's first company to be officially engaged in the Artemis program – NASA's international effort to land the first woman and the next man on the Moon for sustainable exploration.  NASA announced on December 3 its selection of Luxembourg's ispace Europe to collect samples from the surface of the Moon for sale to NASA.  ispace will store the sample in its lunar rover until NASA is able to physically retrieve the sample at a later date.
This selection is yet another significant step forward in the U.S.-Luxembourg partnership in space, which has grown significantly over the last two years, most recently when Luxembourg and the United States signed the Artemis Accords: https://lu.usembassy.gov/nasa-luxembourg-and-other-international-partners-sign-historic-artemis-accords
The amount of moon soil ispace will sell to NASA is small, but the significance is great.  Both the United States and Luxembourg have adopted legislation allowing for commercial exploration, extraction, ownership and utilization of space resources.  These laws are in compliance with the Outer Space Treaty and international obligations.  ispace, Luxembourg and NASA will make the first applicable real-world case of space resources laws through the implementation of this contract.  ispace will be one of the first companies to set the precedent for commercial rights of ownership to space resources, a prerequisite for the sustainable human exploration of the Moon or any celestial body.
NASA is also looking forward to more companies from Luxembourg to join the mission to the Moon and offered its congratulations to ispace.  After Luxembourg signed the Artemis Accords, along with six other countries and the United States in October, Minister of Economy Franz Fayot announced Luxembourg will also be a contributing partner through the activities of commercial space companies based in Luxembourg.
NASA congratulates ispace:   https://youtu.be/OECG6J1vSQ4