Speaker Pelosi to lead Congressional Delegation for 75th Anniversary of Battle of the Bulge Commemorations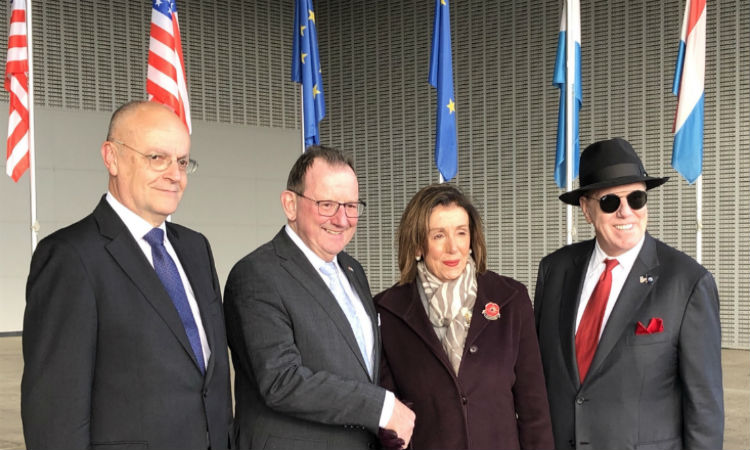 U.S. Ambassador to Luxembourg, J. Randolph Evans is pleased to share that Speaker Nancy Pelosi will lead a Congressional Delegation to the Grand Duchy of Luxembourg and Kingdom of Belgium for 75th Anniversary of the Battle of the Bulge Commemorations, Dec.14-16, 2019.
The delegation will take part in observances of the anniversary alongside veterans and their families and active duty servicemembers. They will also meet with foreign leaders, dignitaries and government and military officials from the region.
"It is an honor to host Speaker Pelosi and her delegation to Luxembourg.  Their presence here to celebrate the 75th anniversary of the Battle of the Bulge and engage with senior officials is a welcome reminder of the continued strong bond between Luxembourg and the United States." –Ambassador Evans